A new Adult Content NFT (Non-Fungible Token) platform is changing the way fans interact with their favorite Adult Entertainers. 
The platform is xxxNifty (https://xxxNifty.com). 
xxxNifty has launched their initial release of the platform, and they are releasing NFT collections on a weekly basis. Examples of already featured artists are: Gem Stoned, Sinn Sage, Bonni Good, and PolyAnnie. 
What they are planning in their roadmap is nothing short of game changing, with the use of NFT's, Adult Content Creators are able to release exclusive content and streams to the owner of a specific NFT. 
It is also important to note that NFT's will also create a whole new income stream for the Adult Content Creators, as they can set a royalty amount they receive every time the NFT is resold. 
Right now, on the current version of the platform, Adult Content Creators can release a collection of NFT's and attach a custom video for the buyer, a shoutout, a piece of lingerie, or toy (vibrator, etc.) they used in the video, making the whole experience that much more interactive and personable. 
Platforms like OnlyFans have already proven that people are willing to pay for exclusive access to content from their favorite celebrity. With the adoption of crypto and NFT's things can get even more exclusive.
Right now, xxxNifty has a lot of big plans in their pipeline. From a complete redesign of the platform, upcoming partnerships with well established Adult Entertainers, and integrating their own token ($NSFW) as a method of payment on the platform, there is a lot to be excited about.
$NSFW is currently available for purchase on the Binance Smart Chain (links to learn more below).  
They just announced they will be attending XBIZ Miami's conference which begins on May 24th (XBIZ is one of the biggest companies that connects adult entertainers with adult-related businesses).
Make sure to follow them on social media to keep up to date with all their upcoming releases.
To Learn More about xxxNifty:
Website: https://xxxNifty.com
Learn more about $NSFW: https://www.xxxnifty.com/nsfw-token/
How-to buy $NSFW Tokens: https://www.xxxnifty.com/how-to-buy-nsfw-on-trustwallet/
Twitter: https://twitter.com/XxxNifty
Instagram: https://www.instagram.com/x.x.x.nifty/
Telegram: https://t.me/xxxnifty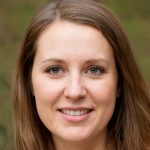 I have been an active investor in cryptocurrency since early 2012, and I have made a significant profit from my investment portfolio. In addition to my writing and investment activities, I'm also a popular speaker on the cryptocurrency niche, and I have given talks at numerous conferences and meetups around the world.