Andus Co., Ltd. (CEO Sung Jun Park) succeeded in attracting investment from Davich Holdings (Chairman In Gyu Kim).
CEO Park is currently also the head of the Blockchain Research Center at Dongguk University. Andus Co., Ltd. is the only blockchain platform specialized company in Korea that has both public permissionless blockchain and public permissioned blockchain. AndusChain opened public permissionless blockchain run by 153 Anduschainers in March through public recruitment.
Currently, the Anduschain ecosystem is continuously expanding by completing Anduschain-based Dapp service contracts with 13 blockchain-based service companies.
Davich Holdings Co., Ltd. operates the nation's largest glasses franchise brand, Davich Glasses Chain, and operates real estate planning/development/construction business, drama production, and online content video production and distribution business.
Davich Holdings Chairman In Gyu Kim said, "We have decided to invest in Andus, which has the best blockchain technology in Korea, to secure a new growth engine for the future blockchain world by converging various businesses and blockchain technology."
Andus CEO Sung Jun Park said, "With this investment as an opportunity, we have laid a groundwork to promote the AndusChain ecosystem and will continue to accelerate the development of blockchain services that the public can experience."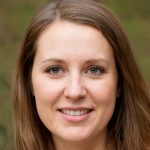 I have been an active investor in cryptocurrency since early 2012, and I have made a significant profit from my investment portfolio. In addition to my writing and investment activities, I'm also a popular speaker on the cryptocurrency niche, and I have given talks at numerous conferences and meetups around the world.