Argentina's Financial Information Unit (FIU) has ordered stricter controls and monitoring into cryptocurrency transactions in the country to eradicate money laundering and other illicit activities. 
 
 
Argentine newspaper El Cronista reported that the FIU, a government agency that is responsible for enforcing anti-money laundering laws and compliance, is looking to tighten its controls on cryptocurrency trading. 
 
President of the Financial Information Unit, Carlos Alberto Cruz said, "In recent times, we have seen an increase in operations carried out through virtual assets." He added that these transactions could be "carried out by people who intend to circumvent international standards and avoid the anti-money laundering system."
 
The announcement by the FIU comes at a time when Argentine citizens have been swapping out pesos for more stable foreign currencies, and "parallel exchange markets" have been observed by the government. 
 
This observation has been backed by Franco Amati, the founder of the Buenos Aires Bitcoin Center, as he explained that the Argentine government is clamping down on its citizens from buying Bitcoin with Argentine pesos and converting them to Bitcoins, then to US dollars on foreign exchanges.
 
Lack of confidence on the Argentine peso
 
Argentina has been one of the earliest adopters of cryptocurrency in South America, in an effort to go against inflation and overcome the prohibition of purchasing and transferring foreign currency abroad. Although cryptocurrencies have always been deemed legal in Argentina, the country formally banned consumers from purchasing Bitcoin (BTC) and other cryptocurrencies using credits since November 2019. 
 
The high adoption of cryptocurrency among the Argentine citizens could be linked to the high volatility of the peso, the value of the peso against the US dollar has dropped by 85 percent in the past five years. Argentine citizens have had little confidence in their currency, therefore converting their pesos into Bitcoins then the US dollar. 
 
Argentina's central bank looks to test a blockchain clearing system
 
The Central Bank of Argentina (BCRA) is looking to test a blockchain-based clearing system to be used by the country's major financial institutions. The aim of the blockchain clearing system is to provide efficiencies for fiat payments and enable them to be more reliable and to provide end-to-end traceability. 
 
A proof-of-concept for the permissioned blockchain network has been created, based on RSK Smart Contract network, along with the major commercial banks in Argentina, including Santander and BBVA, according to a blockchain developer IOV Labs. One of the major goals of the proof-of-concept was to show that there are other use cases for blockchain such as smart contracts, other than just cryptocurrencies.
Image via Shutterstock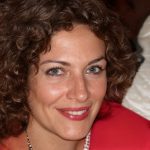 I'm a highly sought-after Crypto author with over 10 years of experience in the field. I have been featured in numerous publications, including The Wall Street Journal, Forbes, and Business Insider. My work focuses on helping investors navigate the ever-changing landscape of the Crypto market.