The Australian government says it will launch a national blockchain roadmap and offer $100,000 in funding in a bid to "position Australia's burgeoning blockchain industry to become a global leader."
In a joint statement, Karen Andrews, the country's Minister for Industry, Science and Technology, and Simon Birmingham, Minister for Trade, Tourism and Investment, detailed how Australia needs to "seize the opportunities offered by blockchain."
"The national strategy puts us on the front foot in exploring how government and industry can enhance the long-term development of blockchain and its uses," said Minister Andrews.
"We will work closely with blockchain and technology experts from industry and academia to develop the strategy, as well as with CSIRO's Data61 to incorporate findings from their forthcoming future scenarios report on blockchain."
The new roadmap plans to focus on a number of policy areas including regulation, skills and capacity building, innovation, investment, and international competitiveness and collaboration.
Additionally, the Australian trade and investment commission will contribute $100,000 in funding to Australian blockchain startups keen on attending Coindesk's Consensus conference taking place in New York this May.
SEE ALSO:
"It is vital Australia and our tech companies stay ahead of the game in one of the world's fastest growing technology sectors," added Minister Birmingham.
"Austrade's upcoming mission will connect Australian blockchain companies and start-ups with investors and customers with a view to expanding their businesses globally."
This isn't the first investment Australia has made in blockchain technology.
Last year, the government invested $700,000 into the Digital Transformation Agency which examined the benefits of using blockchain for government payments.
It also invested $350,000 into Standards Australia to lead the development of international blockchain standards through the International Organization for Standardization.
In July 2018, IBM also signed a five-year AU$1 billion ($740 million) deal with the Australian government to use blockchain and other technologies to improve data security and automation across federal departments.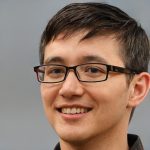 I'm known as the best Crypto Author and I have been writing about Bitcoin and other digital currencies for over 5 years. I have a vast knowledge of the industry and am always up-to-date with the latest news. My articles have been featured on some of the biggest news outlets in the world, such as The Wall Street Journal, Forbes, and Business Insider. I'm also a regular contributor to CoinDesk, one of the leading publications in the space.