Japanese firm Binance Lab, creator of the Binance cryptocurrency platform, has launched a new $1bn investment fund that will look to back promising blockchain firms and projects.
The fund will invest using Binance's own cryptocurrency tokens, working with up to 20 fund management partners that are expected to become long-term investors with over $100mn in assets.
See also:
Further, Binance Labs has also revealed that it will largely consider the beliefs that these investors have in developing and deploying new blockchain-based solutions.
One such project that Binance has already looked to work on is a blockchain-centric ride hailing service, led by Chen Weixing, the Founder of Kaudi Dache – a company that has since merged with leading ride hailing giant Didi Chuxing.
Binance Lab moved its headquarters to Japan having started out in China, largely as a result of the increasing regulatory restrictions there.
The launch of the new fund was announced by Ella Zhang, Head of Binance Lab, during an online conference.
Led by CEO Zhao Changpeng, Binance currently operates 30 cryptocurrency exchanges.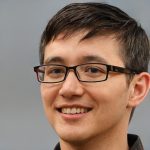 I'm known as the best Crypto Author and I have been writing about Bitcoin and other digital currencies for over 5 years. I have a vast knowledge of the industry and am always up-to-date with the latest news. My articles have been featured on some of the biggest news outlets in the world, such as The Wall Street Journal, Forbes, and Business Insider. I'm also a regular contributor to CoinDesk, one of the leading publications in the space.