According to recent data and reports, Bitcoin and cryptocurrency adoption are soaring across Africa.
Cryptocurrency adoption and peer-to-peer Bitcoin transactions are on the rise across the African continent. There have been significant advances across Africa for crypto adoption in terms of regulation, trade volume, and reported cryptocurrency ownership.
Currently Uganda, Nigeria, South Africa, Ghana, and Kenya frequently rank among the top 10 countries for Bitcoin Google searches according to a recent report by Arcane Research and Luno.
The research emphasizes that Africa is, "one of, if not the most promising regions" for cryptocurrency adoption as it exhibits a young and largely underbanked or unbanked population who are often forced to use expensive forms of money remittance.Crypto P2P Trades Surge Across Africa
The report found that South Africa had taken the lead on the continent for having the highest percentage of crypto ownership at 13% followed by Nigeria at 11%. South Africans also rank fifth globally for crypto adopters. 
This week saw a surge in P2P trade activity for South Africa, allowing them to edge out Kenya with nearly $2 million in trade across Paxful and Localbitcoins.
South African's appear to be reacting to the recent news of financial regulators taking virtual assets more seriously. Regulators in SA recently issued a policy document that asserts that crypto-assets and activities relating to them "can no longer remain outside the regulatory perimeter."
Paxful in Africa: #BuiltWithBitcoin
Ray Youseff, CEO and Founder of the Paxful peer-to-peer marketplace also commented on the Bitcoin boom in Africa and the need for further education to ensure the people take advantage of this avenue to financial inclusion.
As part of its mission to provide equal access to the financial system, Paxful launched the #BuiltWithBitcoin, a social good initiative with the goal of building 100 schools funded entirely by bitcoin all across emerging markets. Youssef said, "There are 2 schools in Rwanda, and currently building the 3rd one in Machakos County, Kenya." He added, "Africa is one of the fastest-growing markets in Paxful. We had an education drive focused on universities last year beginning with universities in East and Southern Africa, the initiative has reached over 1000 youths. The education workshops provided key, practical insights to the true use cases of Bitcoin, how to avoid falling prey to bad actors in the crypto-space and served to counter the over-emphasis on Bitcoin speculation."
Beyond the talking points, how does greater financial inclusion benefit the global economy, and what problems remain in Youssef's view? He explained, "The flow of wealth and money helps to make the economy more liquid and create more jobs. Providing an equal financial system bolsters this process by providing more participants and more opportunities to them. This often means new and creative ecosystems to help people and solve their problems will emerge which will provide people with jobs and a source of income."
 
Image via Shutterstock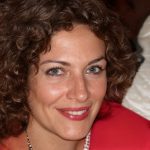 I'm a highly sought-after Crypto author with over 10 years of experience in the field. I have been featured in numerous publications, including The Wall Street Journal, Forbes, and Business Insider. My work focuses on helping investors navigate the ever-changing landscape of the Crypto market.