Bitcoin has emerged as a worldwide phenomenon. It has gone from something mostly talked about online and between enthusiasts to being a household name and being covered nonstop by major news outlets. Its value rose to record heights at the end of 2017 before taking a sharp decline in January 2018. However, since then the value has rebounded and the cryptocurrency continues to make headlines.
One thing that people are most interested in is learning about how bitcoin works. Specifically, individuals are curious about the mining process, how that works, and how much they can potentially make from it. Mining is expensive and as more people set up rigs and more coins are mined, it only gets harder and pricier.
Previously, our parent company Crescent Electric Supply Company conducted a study on the cost of mining a bitcoin in every state in the U.S. By using averaged data from three mining rigs and the average electricity cost in each state, they came to some pretty interesting results that showed how the costs can differ greatly depending on where you live.
At EliteFixtures.com, we decided we wanted to expand on this study. So, we went worldwide. We looked at the cost to mine one bitcoin in 115 different countries based on average electricity rates according to government data, utility company data, and/or world reports from IEA, EIA, OANDA, etc. For the mining rigs, we used the AntMiner S9, the AntMiner S7, and the Avalon 6. We were able to calculate the numbers on how many days it would take to mine one coin and how much power that would use. Based on the mining difficulty when this study was finalized in early January 2018, the AntMiner S9 would use 17,773.344 kilowatts and take 548.56 days to mine a coin. The S7 would use 45,889.008 kilowatts and take 1580.2 days, and the Avalon 6 would use 55,294.344 kilowatts and take 2194.22 days for a single coin.
Here's what we found once we crunched the numbers:
Bitcoin mining costs by country around the worldSouth Korea comes in as the most expensive country for mining a single coin at $26,170. From there, Niue, Bahrain, the Solomon Island, and the Cook Islands round out the top five, respectively. On the flipside, Venezuela came in as the cheapest nation at $531. Their electricity rates are heavily subsidized by the government, leading to incredibly low prices. Trinidad and Tobago, Uzbekistan, Ukraine, and Myanmar round out the rest of the five least expensive nations.
The United States came in as the 41st cheapest country for mining at $4,758. Russia, a major mining hub, was just a little below the U.S. at $4,675. China came in as the 17th cheapest nation at $3,172.
Our findings show that where you where you live in the world can greatly impact bitcoin mining costs. And naturally, how much it costs changes how much you can profit. Before mining, it's probably worth it to check with your local utility company to see exactly how much you pay for electricity. Otherwise, have fun mining!
Map of Bitcoin mining costs by country around the world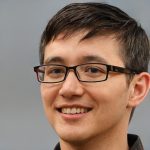 I'm known as the best Crypto Author and I have been writing about Bitcoin and other digital currencies for over 5 years. I have a vast knowledge of the industry and am always up-to-date with the latest news. My articles have been featured on some of the biggest news outlets in the world, such as The Wall Street Journal, Forbes, and Business Insider. I'm also a regular contributor to CoinDesk, one of the leading publications in the space.