Chinese e-commerce giant JD.com, also known as Jingdong, has successfully launched two enterprise-level applications, including blockchain-based smart contracts, and the protection of commercially confidential information.
 
 
These two applications were launched on JD's independently-developed proprietary blockchain, JD Chain. The JD Chain blockchain framework was made open sourced around a year ago, five months after the company launched the JD Blockchain Open Platform enabling companies to use JD's platform using pre-built APIs. The blockchain protocol has been opened up to allow enterprises to built custom solutions.
 
The two enterprise-level blockchain applications have been applied to industries such as supply chain, human resources, leasing, and around ten other industries. The blockchain smart contracts have been used for over 1 million transactions involving contracts, and the company expects the number to grow to hundreds of millions in the near future. 
 
The JD.com blockchain-based smart contract platform offers a one-stop service for high flexibility in signature management, framework management, contract management, contract framework, and online judicial services. The platform aims to cover most online business scenarios involving contracts and to offer governments and enterprises to be able to digitize these processes. 
 
In April, the National Development and Reform Commission (NDRC) of China recently made it clear that the scope of its new infrastructure includes technologies such as blockchain, 5G, artificial intelligence (AI) and other technologies to upgrade the traditional infrastructure. Following the direction offered from the NDRC, JD.com is moving towards building a secure, efficient, and credible blockchain ecosystem to set the standard for the industry.
 
The e-commerce giant believes that blockchain technology has a huge potential to enhance supply chain transparency to ensure the quality and authenticity of their purchases. JD.com has already deployed its blockchain technology on over 50,000 products ranging from across over 700 brands.
 
Chinese institutions join China's national blockchain committee
 
The Chinese central government has put together a national blockchain committee to work on setting industry standards. The Ministry of Industry and Information Technology (MIIT) issued a notice on April 13 of the "Public Notice on the Formation of a National Blockchain and Distributed Ledger Technology Standardization Technical Committee."
 
Other committee members include executives from well-known Chinese institutions, including Baidu, Tencent, Huawei, Peking University, Tsinghua University, Fudan University, amongst others. 
 
China to build 'digital central bank' infrastructure
 
China's Central Bank, People's Bank of China (PBoC) is planning to look into building a digital central bank infrastructure to improve the standards of financial services in the country.
 
On May 18, the Chinese Central Bank's 2020 video conference on scientific and technological work was held in Beijing. The meeting focused on the technological achievements made in 2019, an in-depth analysis of the current situation and challenges, and the upcoming key plans for 2020.
 
A three-year FinTech development plan was set out for the country in August 2019, and 2020 has entered its second year. The development of blockchain, the internet of things (IoT), big data, and other innovative business models will also be expected to drive the digital transformation of the financial industry and promoting financial technology in the country.
 
China has also taken an ambitious step to "maintain its leading position in digital currency technology," as it remains the central bank's current top focus. According to Zhongtai Securities, the People's Bank of China expects to be in the world's leading position in digital currency development, as it continues to strive for efficient research and development, as well as technical testing of digital assets.
 
 
Image via Shutterstock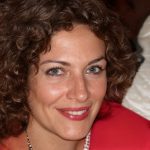 I'm a highly sought-after Crypto author with over 10 years of experience in the field. I have been featured in numerous publications, including The Wall Street Journal, Forbes, and Business Insider. My work focuses on helping investors navigate the ever-changing landscape of the Crypto market.