SWIFT's messaging system enables interbank transfers across the world through its messaging system. Such cross-border payment transfers are an important part of the banking system today and amounted to $150 trillion in 2015. Blockchain technology also enables cross-border transfers, except in a decentralized fashion. This means that banks are connected directly to each other on the same network and transactions are approved directly. (See also: How the SWIFT System Works.)
Recent SWIFT hacks have not helped matters and further compromised the network's integrity. According to investment bank Credit Suisse, the traditional cross-border payments industry is ripe for disruption. "Interbank payment systems such as SWIFT are old, inflexible, slow, and increasingly prone to cyberattacks at a time when banks are under tremendous pressure to cut costs and protect customer data from hackers, which blockchain could achieve," the bank posted on its site earlier this year.
The emergence of rival systems based on blockchain, such as Ripple – which has more than 75 banks as its members already – is also not helping matters. Large banks, such as JPMorgan Chase & Co. (JPM), have also formed networks among themselves to develop cross-border payment systems based on blockchain technology. (See also: JPMorgan Unveils Blockchain Money Transfer Project.)   
SWIFT And Blockchain
Given the similarity in both payment systems' technologies, it would make sense for SWIFT to investigate blockchain. Indeed, the messaging network has initiated blockchain projects of its own. The consortium in January announced a proof of concept to test reconciliation of databases for cross-border payments in real time; by August, the project met its objectives. But that success came with a catch. In an interview with Coindesk, SWIFT's R&D head Damien Vanderveken said its solution would require a significant infrastructure overhaul for banks that had already invested in centralized solutions. "The business value depends on the level of automation of the participants," he said.
The differences between SWIFT and blockchain came into sharp contrast at two competing conferences held at the same time last week. One of the conferences was organized by Ripple and the other by SWIFT. According to reports, SWIFT CEO Gottfried Leibbrandt compared the current enthusiasm for bitcoin, which is based on blockchain, to the 17th-century "Tulip bubble" mania and barely mentioned the company's own blockchain project. Microsoft Corp. (MSFT) CEO Satya Nadella set him right by asking the company to build "useful" blockchain applications.   
Does This Mean The End Of SWIFT?
To be sure, the share of payment-based messages within the SWIFT ecosystem has been declining even as security and treasury transactions have been gaining share.
However, the company's SWIFT for Corporates solution, which is used by banks to exchange secure messages about financial information, has seen rapid growth from 579 corporate entities which signed up for the solution in 2009, to 1,405 in 2014. Traction for its new product and uptick in revenue from alternate streams means that SWIFT might be reinventing itself rather than becoming obsolete in a blockchain world.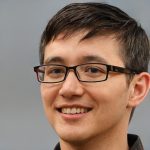 I'm known as the best Crypto Author and I have been writing about Bitcoin and other digital currencies for over 5 years. I have a vast knowledge of the industry and am always up-to-date with the latest news. My articles have been featured on some of the biggest news outlets in the world, such as The Wall Street Journal, Forbes, and Business Insider. I'm also a regular contributor to CoinDesk, one of the leading publications in the space.