Cayman Islands-based Epoch Partners announced on 15 October that it has launched the world's first cryptocurrency and digital assets-based IPO in Japan
Epoch filed its Securities Registration Statement for the fund on EDINET, the Japanese FSA's disclosure system, on 28 September.
Subscriptions have now been opened for Epoch Digital Assets as of 15 October, with their total value capped at US$900mn.
The fund will be marketed and sold by Tokyo-based Teneo Partners.
In Epoch's statement, the firm said that Epoch Digital Assets will invest in funds and other investment vehicles related to cryptocurrency, initial coin offering (ICO), and other digital assets, focusing on "aggressive returns while reducing volatility."
See more:
The firm believes that the IPO will appeal to investors seeking "a diversified exposure to the cryptocurrency and digital asset space with a relatively small investment", and added that the digital asset market has significant growth potential.
That being said, the statement adds: "it still represents a very volatile market with large price swings, so investors will be investing at their own risk."
Teneo Partners CEO Stanley Howard said:
"The ability to offer a truly unique diversified digital asset fund to our distribution and investor networks allows us to more fully address the increasingly diverse investment needs of our clientele and to differentiate ourselves from our competitors within the Japanese securities industry."
Epoch Digital Funds, being the first cryptocurrency IPO in the world, is sure to attract attention whilst also signalling crypto's continued march into the mainstream.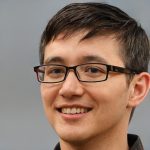 I'm known as the best Crypto Author and I have been writing about Bitcoin and other digital currencies for over 5 years. I have a vast knowledge of the industry and am always up-to-date with the latest news. My articles have been featured on some of the biggest news outlets in the world, such as The Wall Street Journal, Forbes, and Business Insider. I'm also a regular contributor to CoinDesk, one of the leading publications in the space.