What is Novi?
 
Facebook has renamed its digital wallet, Calibra, as Novi. Calibra was the digital wallet that the social media giant has been building to access Libra digital currencies. 
 
 
In a blog post, the company explained that the new name was inspired by the Latin words "novus" and "via," meaning "new" and "way." The digital wallet company, a subsidiary under Facebook will now be named Novi Financial.
 
As previously reported by Blockchain.News, Libra has abandoned its original plan of a widely accessible permissionless digital currency aimed to solve financial inclusion issues, due to ongoing regulatory backlash. 
 
Libra was seen as a controversial project, especially in the eyes of regulators. Libra has then applied for a payment system license from the Swiss Financial Markets Supervisory Authority (FINMA), to be able to allow the Libra payments system to be used publicly. 
 
One of the major updates of the Libra whitepaper is that it explicitly mentions the limits of what users are able to do on the network, including balance and transaction limits, and the network would only be accessible to regulated crypto firms in the beginning.
 
As stated on Novi's website, the project is now moving towards providing individual stablecoins for major fiat currencies, including USD, EUR, and GBP. Previously, the Libra stablecoin aimed to be backed by a basket of global currencies, which also included the Singapore Dollar, and Japanese Yen. 
 
Despite changing the name of the digital wallet, Facebook says the mission for both Novi and Libra remains unchanged – enabling the transfer of money as easy as "sending a message." 
 
A standalone Novi app is a part of the plan, as well as a version where it is integrated with WhatsApp and Facebook Messenger to allow consumers to send money to their contacts easily.
 
David Marcus, the Co-creator of what was once known as Calibra, now Head of Novi also explicitly mentioned in his tweets, that instead of creating a global, digital currency payment network, the focus has shifted to act as a wallet for stablecoins. Although Libra hopes to work with as many central banks as possible, for jurisdictions whose currency has not been added to Libra's stablecoin backing will be unable to use it.
 
Binance's take on Libra
 
Binance took a closer look at Libra's recent whitepaper update and concluded that Facebook's project could potentially disrupt the payment industry. 
 
There is an advantage of issuing widely-available programmable currency, which could lead to efficiency gains. As an optimistic comparison, Binance added, "Libra's envisioned global payment system could do to the payment industry what SpaceX did to the space industry: shake the foundations of a well-established sector with high entry barriers. 
 
Technology entrepreneur Elon Musk, the founder of SpaceX, was mentioned in the report as an industry leader in the space sector due to its significant step forward in improving speed for rocket journeys. 
 
The report also highlighted that most payment systems are operated by a central bank and of regional scope, as Libra could have an advantage has it could potentially have a wider reach of users. Focusing further on financial inclusion, Binance claims that Libra positions itself as a new financial framework to "enable a simple global currency and financial infrastructure that empowers billions of people."
 
 
Image via Shutterstock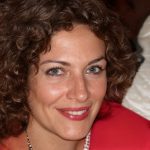 I'm a highly sought-after Crypto author with over 10 years of experience in the field. I have been featured in numerous publications, including The Wall Street Journal, Forbes, and Business Insider. My work focuses on helping investors navigate the ever-changing landscape of the Crypto market.