The International Monetary Fund (IMF) has suggested that government should consider introducing digital money.
The Washington D.C.-based organisation claims that cryptocurrencies could help prevent fraud and money laundering.
The company's Managing Director, Christine Lagarde, state the proposition at the Singapore Fintech Festival on 14 November.
"I believe that we should consider the possibility to issue digital currency," said Lagarde, according to CNBC.
SEE ALSO:
"My message is that while the case for digital currency is not universal, we should investigate it further, seriously, carefully, and creatively."
"The advantage is clear. Your payment would be immediate, safe, cheap, and potentially semi-anonymous. And central banks would retain a sure footing in payments," the Guardian cited Lagarde stating.
"In addition, they would offer a more level playing field for competition, and a platform for innovation. Meanwhile your bank or fellow entrepreneurs would have ensured a friendly user experience based on the latest technologies."
"Putting it another way. The central bank focuses on its comparative advantage – back-end settlement – and financial institutions and start-ups are free to focus on what they do best – client interface and innovation. This is public-private partnership at its best."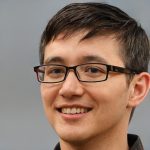 I'm known as the best Crypto Author and I have been writing about Bitcoin and other digital currencies for over 5 years. I have a vast knowledge of the industry and am always up-to-date with the latest news. My articles have been featured on some of the biggest news outlets in the world, such as The Wall Street Journal, Forbes, and Business Insider. I'm also a regular contributor to CoinDesk, one of the leading publications in the space.