Over the past week, the comments of a counter-terrorism think tank Director have indicated that ISIS has been using cryptocurrency platforms to conceal donations and bypass financial security measures and could be hoarding close to 300 million in Bitcoin.
The Think Tank expert initially made the revelation after identifying an increase in advertising for BTC donations. However, a recent report from Chainalysis suggests that there is no evidence of ISIS's 300million BTC war-chest and they are not impressed with the mainstream media's conflation of the Director's comments. 
The articles reporting the supposed war-chest took their lead from the comments of Hans-Jakob Schindler, Director of the CEP (the Counter Extremism Project, a specialist think tank tracking the trend of terrorism financing), who revealed that since 2017, the authorities have been searching for the terror group's mission war chest and it is feared that it may have been converted into cryptocurrency to be used at a later date.
Schindler said, "I'm wondering if from 2017-2020 there has been $300M that we have not found and that's why I'm thinking this might have been one of the ways it might have been used."
The thought of a notorious extremist group like ISIS being funded by anonymous crypto and Bitcoin fits right into many people's conceptions of the main use for digital assets: to fund terror and buy contraband.
However, as Chainalysis has revealed in a recent report, there just is no evidence beyond Schindler's guesstimation and there is no evidence among his think tanks research either to make the 300 million BTC war chest claim. In fact, there is nothing really to suggest that ISIS has any bitcoin at all.
Chainalysis Busts ISIS BTC War-Chest Myth
As mainstream media headlines blew up with the sensation ISIS crypto-fund story, Chainalysis decided to publish a fact-checking blog on May 20, accusing the media of sensationalizing out of context comments.
The report reads, "This week, stories circulated that Hans-Jakob Schindler, director of the think tank the Counter Extremism Project, said that authorities have searched for ISIS's missing war chest since 2017 and that he is wondering if the $300 million has not been found because cryptocurrency "might have been one of the ways it might have been used… This would be an ideal storage mechanism until it is needed. If done right, it would be unfindable and unseizable for most governments."
According to the analysis firm, most of the terror financing ever conducted via bitcoin has never even raised more than $10,000.
Chainalysis asserts, "Schindler's theory is highly unlikely," further explaining that if ISIS had funneled oil procced into Bitcoin, "trading volume of regional exchanges and money service businesses would have reflected this flow of funds."
Furthermore, contrary to popular belief, cryptocurrency and Bitcoin are not necessarily the ideal storage mechanisms for illicit funds. While digital assets have a reputation for being untraceable, in comparison to cash they are "inherently transparent", every transaction is recorded and publicly visible in the decentralized ledger.
 
Image via Shutterstock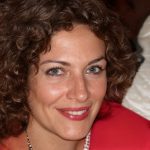 I'm a highly sought-after Crypto author with over 10 years of experience in the field. I have been featured in numerous publications, including The Wall Street Journal, Forbes, and Business Insider. My work focuses on helping investors navigate the ever-changing landscape of the Crypto market.