The market liquidity for cryptocurrency enables the purchase or sale of the tokens without significant price volatility. A common crypto scam using these liquidity pools is the rugpulls. Many developers launch a new crypto token, engage in a large marketing campaign, receive significant investments. And then they immediately withdraw the liquidity pool, leaving people who have purchased coins with practically no value on their investments.
In order to ensure that the tokens they buy are genuine, investors have asked for measures to prevent such fraud by securing liquidity. However, due to the absence of a good platform, locking liquidity was previously an expensive and complicated process. Few projects would manage to lock their liquidity.
Mudra's recent offering of the most cost-effective and advanced liquidity locker for the Binance Smart Chain will help make liquidity locking accessible to everyone. The Liquidity Pool tokens can be transferred to the Mudra Time-Lock Contract from a user-friendly interface within seconds. Project owners can use QR-cod verified lock certificates to show investors the lock duration, greatly improving investor confidence. Mudra locker offers low fees and additional features like an extension of the lock period absolutely free. With 1000+ projects signed up within weeks, it's currently the fastest-growing platform in 2021.
About Mudra:
A BSC asset manager, Mudra, has created several novel BSC investment and development products. The world's first comprehensive BSC token research tool, Mudra Research, helps investors avoid rugpulls and honeypots using smart contract code and blockchain data analysis. With features like a verified contract, anti-whale mechanics, honeypot-proof code, fee rewards to holders, automatic liquidity add, Mudra BEP20 Token Generator is the easiest way to create your own BEP20 token with no coding required. You can learn more about Mudra on their website: https://mudra.website.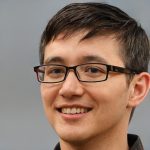 I'm known as the best Crypto Author and I have been writing about Bitcoin and other digital currencies for over 5 years. I have a vast knowledge of the industry and am always up-to-date with the latest news. My articles have been featured on some of the biggest news outlets in the world, such as The Wall Street Journal, Forbes, and Business Insider. I'm also a regular contributor to CoinDesk, one of the leading publications in the space.