South Korean tech giant Samsung has announced a new revolutionary turnkey security solution to secure cryptocurrency transactions on its smartphones and tablets.
 
Cryptocurrency transactions are one of the primary purposes of Samsung's new Secure Element chip, which is expected to be available in Q3 2020. 
 
The solution involves a Secure Element (SE) chip S3FV9RR, which is Common Criteria Evaluation Assurance Level (CC EAL) 6+ certified. The new SE chip along with enhanced software is designed to offer higher protection for tasks including booting, isolated storage, mobile payment, and other applications. 
 
Dongho Shin, the senior vice president of System LSI marketing at Samsung Electronics said, "In this era of mobility and contact-less interactions, we expect our connected devices, such as smartphones or tablets, to be highly secure so as to protect personal data and enable fintech activities such as mobile banking, stock trading, and cryptocurrency transactions. 
 
The new S3FV9RR chip is an enhanced turnkey following the first-generation solution (S3K250AF) announced in February. The new turnkey solution has twice the secure storage capacity and supports hardware-based root of trust (RoT), a secure boot, and device authentication that takes mobile security to the next level. 
 
Bitcoin support for blockchain phones
 
Samsung makes up 19 percent of global smartphone sales, selling over 300 million phones in the last year. Samsung's Galaxy S10 range launched a year ago with the Blockchain Keystore feature offering the storage of cryptocurrencies and transactions for Ether and ERC-20 tokens. Samsung added Bitcoin to the Blockchain Keystore, on the blockchain-enabled smartphones.  
 
The added Bitcoin features to the developer kit are available on the S10 models, as well as the Note10 and Note10+ devices. Samsung is still in the process of developing a blockchain mainnet based on Ethereum and may release its own token in the near future.  
 
Image via Shutterstock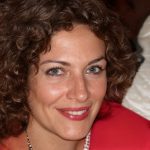 I'm a highly sought-after Crypto author with over 10 years of experience in the field. I have been featured in numerous publications, including The Wall Street Journal, Forbes, and Business Insider. My work focuses on helping investors navigate the ever-changing landscape of the Crypto market.