In recent times, blockchain has become a magic word for organizations, who are applying the technology to solve complex problems. Some of that magic seems to be rubbing off on career prospects for those working in the industry. 
There are numerous data points which testify to the growing demand and salaries for blockchain developers. Glassdoor, a jobs review site, found that demand for blockchain-related jobs this year increased by 300 percent as compared to last year. New York accounted for the maximum number of openings in the technology followed by San Francisco and San Jose. Chicago and Seattle rounded out the top five. Upwork, a site for freelancers, stated that demand for freelancers with a "blockchain" asset grew by 3,500 percent this year as compared to last year.   
The skyrocketing demand for blockchain-related jobs has also translated into a significant salary bump. Online jobs site Hired told CNBC that average salary for blockchain developers is between $150,000 and $175,000 – a range that is approximately $15,000 to $40,000 higher than the standard salary for software engineers. That salary range puts blockchain developers on par with another in-demand group – engineers with expertise in artificial intelligence. 
As a skill set, blockchain is a combination of existing programming technologies and concepts, such as object-oriented programming and ledger economics, with an understanding of cryptography. As such, demand for other roles, such as product managers and requirements specialists, within the industry is also growing. 
What's Behind The High Salaries For Blockchain Developers? 
High salaries for workers in blockchain are a function of increased demand and short supply. 
While blockchain's benefits are still unproven, breathless media coverage has ensured that the technology is on everyone's radar. Established firms have embraced blockchain and announced initiatives specifically related to the technology. For example, Microsoft Corp. (MSFT) has started a blockchain-as-a-service (BAAS) platform within Azure, its cloud division. IBM Corp. (IBM) has also launched a division dedicated to blockchain, basing it on an open-source fabric Hyperledger. Even social media behemoth Facebook Inc. (FB) has formed a group to explore blockchain's uses in its business. A shortage in skills supply has helped further inflate salaries for blockchain experts. Several new initiatives are being launched to plug the gap in supply, from bounty programs to encourage developers to boot camps introducing the technology to developers. Universities are also in on the game and have launched online courses to educate professionals.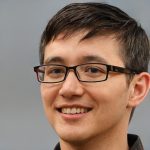 I'm known as the best Crypto Author and I have been writing about Bitcoin and other digital currencies for over 5 years. I have a vast knowledge of the industry and am always up-to-date with the latest news. My articles have been featured on some of the biggest news outlets in the world, such as The Wall Street Journal, Forbes, and Business Insider. I'm also a regular contributor to CoinDesk, one of the leading publications in the space.