Developing something unique in today's digital world is bound to draw skepticism. The fear of adopting a different or new product is understandable, even considering the speed at which digitalization is taking over.
The TurboXBT team considered this challenge and responded by incorporating several features that address the concerns of both new and experienced traders. Certainly, many critics have assessed the TurboXBT platform, and while their opinions will be shared later, here is a round-up of the key features that make TurboXBT one to watch.
TurboXBT's Core Features
It's no secret that financial trading can be a hit-or-miss affair even at the best of times. While some platforms take pride in offering a complex trading interface, TurboXBT chooses the simple approach, opting to provide a user-friendly platform that appeals to all types of users.
We believe in the borderless nature of digital finance; as such, we offer 16 different languages to appeal to the widest possible user base.
Plus, we support 17 digital assets over cryptocurrencies, commodities, indices, and forex. These assets are spread across 38 trading pairs, all of which feature their own unique payout rates. Payout rates refer to the percentage earnings each pair offers once the trade completes.
Our trading format works within short time frames, such as 30 seconds, 1 minute, 5 minutes, 10 minutes, and 15 minutes. And users can earn up to 90% with instant payouts.
We take a transparent approach to doing business, informing users of trading risks through clear descriptions at every relevant stage. At the same time, our platform offers reliable and quick trade execution with 99.9% system uptime over the last three months.
What's more, TurboXBT doesn't require KYC information from its customers. Not only is this convenient, but it also promotes trust and reassures users that we take financial privacy seriously.
Users also have access to a free, no-risk $1,000 Demo account to practice with before committing real money.
Why Chose Us
As mentioned, TurboXBT's numerous features help position it as the go-to platform for short-term contract traders. In addition, the simple, intuitive interface makes trading on TurboXBT a breeze. This is how it works:
Select an asset pair to trade, for example, BTC/USD. Chose a time frame, which is shown on the chart interface. The trade is executed by clicking either the green UP button for the upward trend or the red DOWN button to bet on the price falling. Winning a trade depends on whether the trade gained or lost value within the set time limit.
The TurboXBT platform is easy to use. While critics may share negative comments, you'll be impressed to hear that feedback has been overwhelmingly positive. So, if you are looking for a new short-term synthetic trading platform, check out TurboXBT.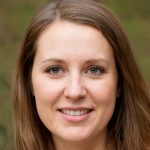 I have been an active investor in cryptocurrency since early 2012, and I have made a significant profit from my investment portfolio. In addition to my writing and investment activities, I'm also a popular speaker on the cryptocurrency niche, and I have given talks at numerous conferences and meetups around the world.