Game X Change is a platform through which users will be able to convert game assets from different games and blockchain networks, and developers will be able to integrate play-to-earn mechanics into their games.
Game X Change is powered by a $EXP token based on Binance Smart Chain.
It can be used to earn passive income, as well as to purchase and exchange game items and currencies.
You can purchase the token at https://app.apeswap.finance/swap
Game X Change is for gamers:
With Game X Change, gamers will be able to transfer in-game currencies from one game to another.
Also, thanks to NFT technology, players will be able to fully own in-game items and inventory.
In addition, by connecting their Steam accounts to Game X Change, gamers will be able to earn tokens by playing common popular games such as PUBG, CSGO, The Witcher, Rocket League,GTA V, and many others.
Game X Change for Developers:
Thanks to the platform, developers will be able to integrate play-to-earn into their games, creating in-game assets and currencies, thereby attracting new players.
In addition, with the help of blockchain technology, games will attract participants who do not want to participate in the gameplay but want, for example, to earn money by speculating on various game items.
If you are interested in this project. you can learn more about it on the company's resources:
Website:https://gamexchange.app/
Twitter:https://twitter.com/GameX_Change
Medium:https://gamexchange.medium.com/
Telegram:https://t.me/GameXChange
Discord:https://discord.gg/fBpj8qP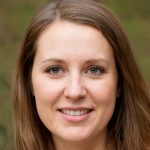 I have been an active investor in cryptocurrency since early 2012, and I have made a significant profit from my investment portfolio. In addition to my writing and investment activities, I'm also a popular speaker on the cryptocurrency niche, and I have given talks at numerous conferences and meetups around the world.