If you are looking for a good cryptocurrency trading exchange, what will you be concerned about most? Trading fees, security, ease-of-use or customer support? Hotbit may be the best platform which meets all your requirements.
This article describes a truly unique HOTBIT platform, as well as its HTB token and how it will be useful to future investors.
To begin with, let's get acquainted with Hotbit, which is an effective platform for trading over 1,600 digital currencies. Trading on it is simple, and although the platform is very young, in three years, it has gained an impressive number of users (over 2.5 million), as well as established partnerships with powerful financial sector companies such as f2pool, Spark pool, Mytoken, Slow Mist.
The company itself was founded in January 2018 and had an Estonian MTR license, an American MSB license, an Australian AUSTRAC license, and a Canadian MSB license. The Hotbit cryptocurrency exchange is a cryptocurrency trading platform that continues to develop and integrate various forms of business, such as spot trading, financial derivatives, cryptocurrency investments, and DAPP. The Hotbit team supports the core values of Bitcoin and Blockchain technologies and believes that the use of cryptocurrency will eliminate barriers to financial transactions and increase their efficiency.
In April 2019, Hotbit began distributing the current interest deposits while becoming the first platform to receive interest on demand daily without blocking and freezing coins.
On October 13th, 2019, Hotbit launched an open daily free purchase and a redeemable term deposit. Initially, only four currencies, BTC, ETH, ATOM, and PCX, were enthusiastically signed by many users after the first launch.
The company has its Hotbit token – HTB is used to create a stronger community through awarding contributing users with HTB coins.
Hotbit users use only the "negative commission" mechanism; its key points are Withdrawal of funds without commissions,
Fixed trading commission of 0.05% for exchange token holders,
A high withdrawal fee, the amount of which depends on the token being withdrawn.
The company will strive to maximize the income of depositors by providing various types of investment products in cryptocurrency.
For the past 19 months, the uninterrupted operation of the resource has been ensured, so Hotbit has maintained an impressive record of zero losses for users due to platform vulnerabilities. The company has a strong internal security audit team and provides its users with round-the-clock support throughout the year, including through various social networks.
Traders note the convenience of the Hotbit trading platform, with the possibility of personal settings. It is also possible to download a mobile application on Android and IOS for trading anywhere and anytime. The platform has such unique features as being the earliest exchange to list SHIB, moreover, SHIB holders prefer trading on Hotbit. Also it was the Hotbit that let KISHU experience significant growth.
Currently, Hotbit's business covers more than 210 countries and regions. Its trust rating is 9 points according to the largest aggregator of cryptocurrency data, CoinGecko, as one of the 20 largest exchanges in the world.
Based on its globalized and unified strategies, Hotbit has more than 2.5 million registered users from more than 170 countries and regions around the world. The company plans to expand the list of services offered, including the addition of trading in derivative financial instruments and cryptocurrency derivatives.
Ultimately, the platform provides maximum transparency and simplicity of investment, which allows customers to increase income with lottery activity of traders, a saving tool in the form of Hotbit.
Join Hotbit on social networks, communicate and share thoughts and experiences in cryptocurrencies with people from all over the world and get an idea of new trends in the cryptocurrency industry.
Register (NO KYC): https://www.hotbit.io/?s=768
Twitter: https://twitter.com/Hotbit_news
Telegram: https://t.me/Hotbit_English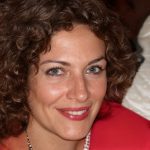 I'm a highly sought-after Crypto author with over 10 years of experience in the field. I have been featured in numerous publications, including The Wall Street Journal, Forbes, and Business Insider. My work focuses on helping investors navigate the ever-changing landscape of the Crypto market.