Adult industry is now entering the crypto world. There have been a few tokens created as a utility to get access to adult content with exchange. Adult content and the people involved in it are getting more and more respect every day as people understand that those are just manifestations of human behaviour. People in the adult industry are doing so much more than sexual content. They are involved in charities, campaigns for equal rights, making people aware of protection and consent.
OFC coin was created to bridge adult content to the digital currency world. OFC is built on Ethereum. By respecting people's choices in pleasure and acknowledging the users just for being themselves, OFC coin is here with special treats. OFC coin is a deflationary token that can be used to get custom adult content and sexting purposes. The token can be used on their NSFW (Not Safe For Work) platforms. OFC is working with real models who will be contributing their 18+ content to the NFT(Non-Fungible Token) platform of OFC. The models will be presenting their adult content for a monthly or yearly fee with all the benefits of paying and earning cryptocurrency.
2 percent of the fee of every transaction will be distributed among the token holders in proportion to the amount of token they hold. The token can be used only in OFC's own NSFW platform that has NFTs. This project is completely legal and is with the consent of real models.
Since OFC is an ERC20 coin, users can use MetaMask to set up a wallet. One should buy Ethereum and transfer it to their MetaMask wallet in order to get the OFC coins. Using Uniswap that can swap ERC20 with any coin, users can get OFC coins. The total supply of OFC coins is one trillion with a 7 percent tax on sales.
Visit here for more information: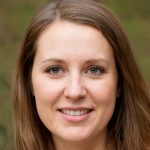 I have been an active investor in cryptocurrency since early 2012, and I have made a significant profit from my investment portfolio. In addition to my writing and investment activities, I'm also a popular speaker on the cryptocurrency niche, and I have given talks at numerous conferences and meetups around the world.